Terms & Conditions
Terms & Conditions
Return/Refund Policy:
Courses: Course deposits are non-refundable and non-transferable. The non-deposit portion of our courses tuition is only refundable up to 30 days prior to the course start date. Any cancellations within 30 days of the course start date will forfeit the deposit as well as any non-deposit portion of the course tuition that has been paid. A 5% processing fee will be charged on all course refunds.
Supplies & Equipment: All sales of supplies and equipment are final. supplies and equipment cannot be returned for exchange, credit, or refunds. In the event management makes an exception to this policy there will be a 30% restocking fee.
Changes to our Terms & Conditions:
If we decide to change our Terms & Conditions, we will post those changes on this page.
Contacting Us:
If there are any questions regarding the Terms & Conditions you may contact us using the information below.
Email: Support@ETschool.com

Mail:
International Embryo Technology School
PO Box 603
Senatobia, MS 38668

Testamonials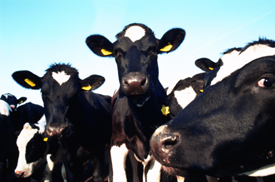 "I just wanted to say I think the tuition for your class was the best money I've ever spent for continuing education. I really appreciated the way things were presented. You left no grey areas about which methods and techniques were best."
Bruce l. Chambers DVM