The Significant Role of the Beef Cattle Industry in American Agriculture
Post Date: August 8, 2023
In this post, let's take a moment to recognize the significant role of the beef industry in American agriculture. In 2021, the United States had a cattle population of 93.8 million, which included 9.4 million dairy cows. This robust industry produced a staggering 12.3 million tons of beef, contributing to approximately 17% of the global beef supply. The export of beef products generated a substantial revenue of around $9.9 billion in the same year.
Several states stand out as major contributors to the beef industry. Texas leads the pack with 4.3 million head of cattle, followed by Oklahoma with 1.98 million and Missouri with 1.95 million. Even states with smaller cattle populations, such as Mississippi with around 45,000 head of cattle, play a vital role, particularly in cow-calf operations that contribute to advancement within the reproduction sector of the industry.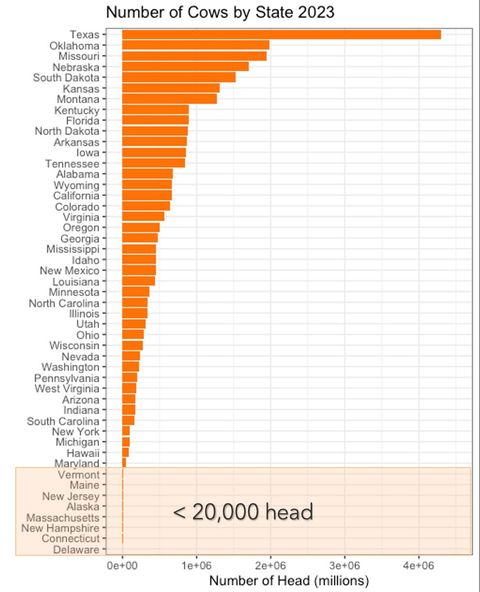 The beef industry's significance extends beyond economic contributions. It offers jobs, generates export income, and serves as a crucial source of high-calorie protein for the American population. With an average daily beef consumption of 13 grams per person, based on a 2020 survey, and a population of 331.9 million, according to the 2021 census, the annual beef demand in the U.S. amounts to approximately 9.5 million pounds.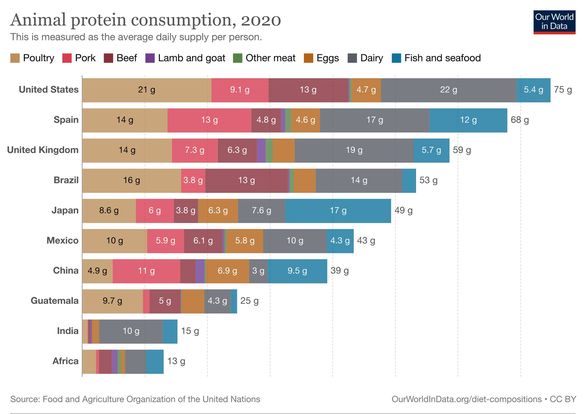 As the population continues to grow and animal agriculture faces rising costs, ensuring maximum efficiency within cattle herds becomes increasingly important. One effective approach to achieve this is by leveraging animals with superior genetics to produce a calf crop that outperforms their parents. Assisted reproductive technologies, including embryo transfer, play a pivotal role in achieving this goal.
If you're interested in incorporating embryo transfer into your cattle operation, you should consider registering for one of our upcoming Comprehensive Bovine Embryo Transfer Courses. This course will provide valuable insights and knowledge about the entire process of embryo transfer. To learn more about the course and how to participate, visit the courses page on our website.
Embracing advanced techniques like embryo transfer can contribute to the continued success and sustainability of the beef industry in the United States.