Selecting Bovine Embryo Donor Cows
Post Date: March 7, 2023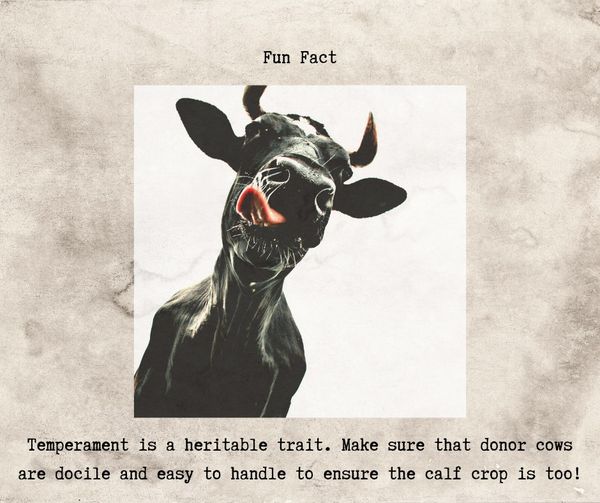 What makes a female 'high-quality' enough to be an embryo donor? This post we will discuss what characteristics we look for in our donor females.
Good confirmation
Registered genetics that reflect breed standards
No genetic diseases
Docile and easy to handle
Pass general and reproductive tract exams
Interestingly, temperament is a heritable trait. Thus, we like our donor females to be docile and easy to handle; not only because donor females make a lot of trips to the chute but also because they will pass a bad attitude to their offspring.