The Synergy of Embryo Transfer and Herd Bulls in Cattle Breeding
Post Date: October 11, 2022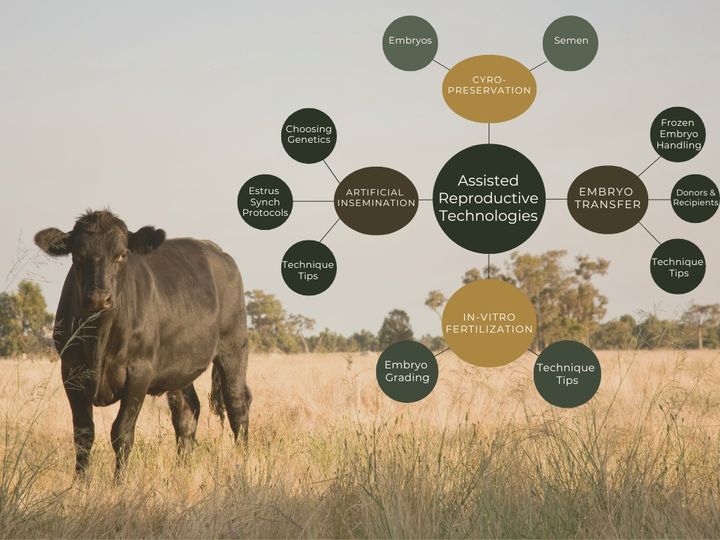 This Post discusses assistive reproductive technologies (ART) and their current implementation within the cattle industry. The most prevalent ART within cattle reproduction includes cryopreservation, artificial insemination (AI), embryo transfer (ET), and in-vitro fertilization (IVF) techniques. The implementation of just one ART on an operation can greatly advance:
Herd genetics
Improve calf crop uniformity
Increase cow post-partum fertility
The improvements in ART over the last 70 years includes the development of estrous synchronization protocols and techniques to utilize cryopreserved semen and embryos in either artificial insemination or embryo transfer, respectively. Today, implementation of these techniques has been widely adopted in the dairy industry, but many beef cattle producers still fail to capitalize on the economic gains ART can provide. Often, the limiting factor to implementing ART at an operation is the lack of formal education in ART techniques.
Thus, here at the International Embryo Technology School, we teach the methodology of embryo transfer which includes learning in-vitro laboratory techniques, artificial insemination, and general principles of cryopreservation. These programs introduce cattle producers, veterinarians, and dairymen to the benefits of ART, remove the education barrier, and allow our participants to increase operation profits via ART.